A Water Treatment Systems Contractor
YOU CAN RELY ON
Providing professional water treatment systems and service
Welcome to Paradise Water Systems
Serving the Phoenix, Arizona metropolitan area since 1996.
Thank you for coming to our website.
We are a licensed, bonded, and insured contractor specializing in the sales, installation, and service of residential and commercial water treatment systems (AZ Registrar of Contractors license ROC211490, residential and commercial).
We offer many sizes of Water Softeners, Reverse Osmosis (RO) Systems, Water Filters, Water Conditioners, Bottleless Water Coolers, etc.
Please visit the additional pages of this website and contact us if we can help answer any questions, quote a product or service, or schedule an appointment for a quote, installation, or service at your home, office, or industrial facility.

Member of the Better Business Bureau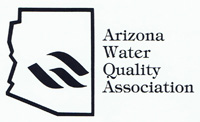 Member of the Arizona Water Quality Association